Joy Yu Hoffman - Chinese and Classical Harpist
This is the official website for acclaimed harpist Joy Yu Hoffman. Here you will find information about Joy, her music, her recordings, and about the instrument she specializes in, the Kong Hou.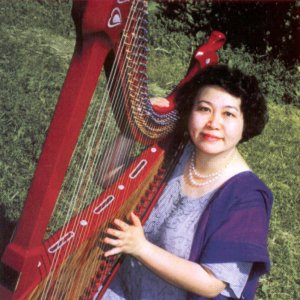 Joy is a versatile, classically trained musician. In addition to performing, demonstrating, and promoting the Kong Hou, she is active playing traditional western harp in orchestras, chamber ensembles, and as a soloist. Joy is available for public performances as well for weddings, private parties, and banquets. She also teaches both harp and piano in her private studio.
You can also contact Joy with questions, to inquire about CDs, availability for performances, or to find out about private music lessons.